A Word from Wayne Young, CEO, The Harris Center for Mental Health & IDD
We celebrate the incredible relationship between The Harris Center for Mental Health & IDD and The Harris Center Foundation for Mental Health & IDD. Our collaboration has been instrumental in furthering our mission of transforming lives in Harris County.
Through fundraising efforts, the Foundation has enabled us to enhance our programs, improve access to care, and invest in innovative initiatives that have transformed the lives of countless individuals and families. 
"As we move forward, I am excited about the opportunities that lie ahead for us. With the continued support and dedication of The Harris Center Foundation, we will be able to reach even greater heights and provide innovative solutions to meet the evolving needs of those we serve and our staff. " - Wayne Young, The Harris Center CEO
A Full Spectrum of Services
The Harris Center for Mental Health & IDD is proud to provide a comprehensive range of services to individuals with mental health and intellectual and developmental disability challenges. From diagnostic assessments to therapy, crisis intervention, rehabilitation, and community support, The Harris Center offers a full spectrum of care. The partnership with The Harris Center Foundation plays a crucial role in ensuring that our services are accessible, innovative, and impactful. Their generous support enables us to expand our programs, enhance the quality of care, support our staff, and advocate for the needs of those we serve. Together, we are dedicated to creating a healthier, more inclusive community within The Harris Center.
Learn More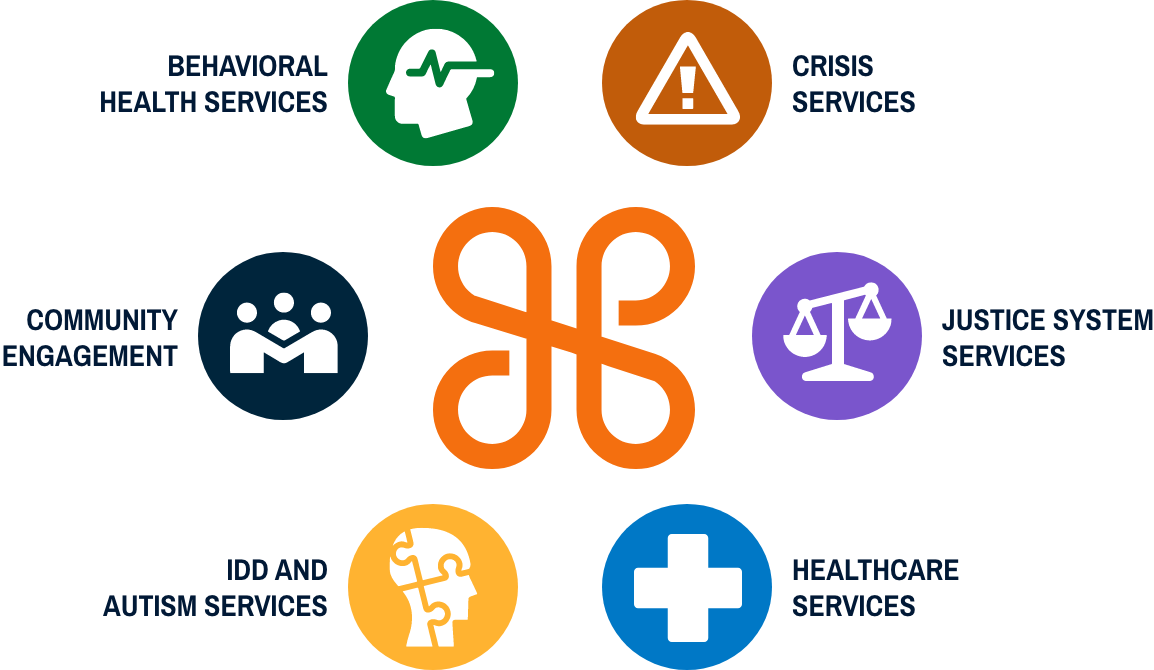 Image
Fulfilling Our Purpose
Our purpose is to create philanthropic investments to expand services and programs for the benefit of the individuals and families served by The Harris Center. We do this by inviting applications from Harris Center staff in support of innovative projects benefiting the individuals they serve in the community each day.
Make a Donation
The Harris Center for Mental Health and IDD has served Harris County for more than 50 years. Your gift to the Harris Center Foundation supports programs and services that transform the lives of more than 80,000 individuals annually.  
Donate today to help make a difference. 
Donate